Brazil's corn and soybean crops flattening out influenced by climate conditions
Brazil's sowings of safrinha corn are to fall for the first time in seven years, Conab (National Supply Co.) said, cutting its forecast for the country's overall production of the grain, and lowering hopes for the soybean harvest too.
 Brazilian growers will sow 8.98m hectares with safrinha, or second crop, corn this year, a decline of 230,000 hectares on the 2014 figure, Conab said in its first evidence-based estimate for plantings. Previously, it had estimated farmers sowing the same area with safrinha corn as last year – a record 9.21m hectare.
The decline in safrinha sowings will also result in the first drop in Brazil's second-crop corn production in seven years – albeit of a modest 126,000 tons, to 48.3m tons.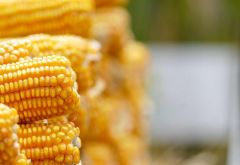 The safrinha crop, planted on land vacated typically by the soybean harvest, is closely watched by investors since it is the source of most of the country's corn export supplies.
Conab said that the forecast of a "slight reduction" in safrinha corn sowings reflected the knock-on effects of the delayed soybean sowing season, which has been reflected to some extent in a late harvest, and so hampered second-crop plantings, which have a limited window.
Because of the threat of the imminent onset of the dry season in Mato Grosso, Brazil's top safrinha corn state, and of cool winter temperatures in second-ranked Parana, farmers prefer to get crop sown this month.
But the bureau also stressed the potential for rapid safrinha sowings by farmers for which the crop has a broader "importance", beyond financial criteria, in terms of crop rotation, and in protecting ground from hot weather in states with warmer climates.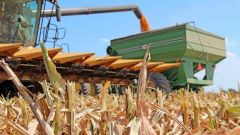 Conab, which has been factoring in a higher safrinha corn yield this year, estimated second-crop corn production at 48.27m tons – down 126,000 tons year on year, and 1.14m tons below its previous forecast.
However, the downgrade was in part offset by a raised estimate for the main crop harvest, upgraded by 440,000 tons to 30.12m tons, a decline of 4.8% year on year.
The revision reflected in the main an improved estimate for output in southern states such as Parana and Rio Grande do Sul, where "high levels of precipitation occurred in virtually all regions from September until the first two weeks of January", enabling a "a good recovery of crops" from drier weather.
Brazil's overall corn output was pegged at 78.40m tons – remaining well above the 75.0m tons at which the US Department of Agriculture estimated production last week. Conab reduced by 1.34m tons to 94.58m tons its forecast for Brazil's soybean harvest – in line with the 94.5m tons from the USDA.